Category Name
Launcher Settings
Feedback
Send the developer feedback on how to update or improve the Ape Apps Launcher and help make it a better experience for all users!


Launcher Shortcut
Create shortcuts to the Ape Apps Launcher on your system for easier startup and access.


System Startup Entry
Automatically start the Ape Apps Launcher (in minimized-to-tray mode) when your computer starts up.


Notifications
Test out the notification system, or allow/block the launcher from sending you different types of notifications.


LPT (Parallel Port) Printing
Some Ape Apps applications are able to print to older Line Printer Terminal (LPT) port printers. These are commonly older Dot Matrix printers, or some newer receipt/point of sale printers. If you have such a printer attached to your device that you would like to make available to your Ape Apps, you can set it up below.




Capabilities Demonstrator
Launch the Web App Core demonstration app to view and test the capabilities of the cross-platform Web App Core API and see which ones work on your system.


Serial Devices
This is just a test capability for future development.


Live Streams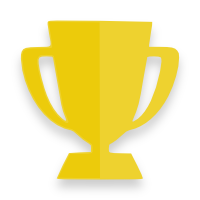 0
Recent Achievements
Account Settings
Avatar
You can create your account avatar easily using the My Tokens app, or you can select a custom image from your device, 1.5mb size limit.